British actress Kate Winslet has performed a surprise reading to the crowd's delight at Camp Bestival Shropshire.
The Academy-Award winner, 47, appeared at the CBeebies Bedtime Story Tent in Weston Park for an intimate reading of children's classic Blueberries For Sal by Robert McCloskey on Sunday.
The story, first published in 1948, describes the adventures of a little girl and a baby bear while hunting for blueberries with their mothers one bright summer day.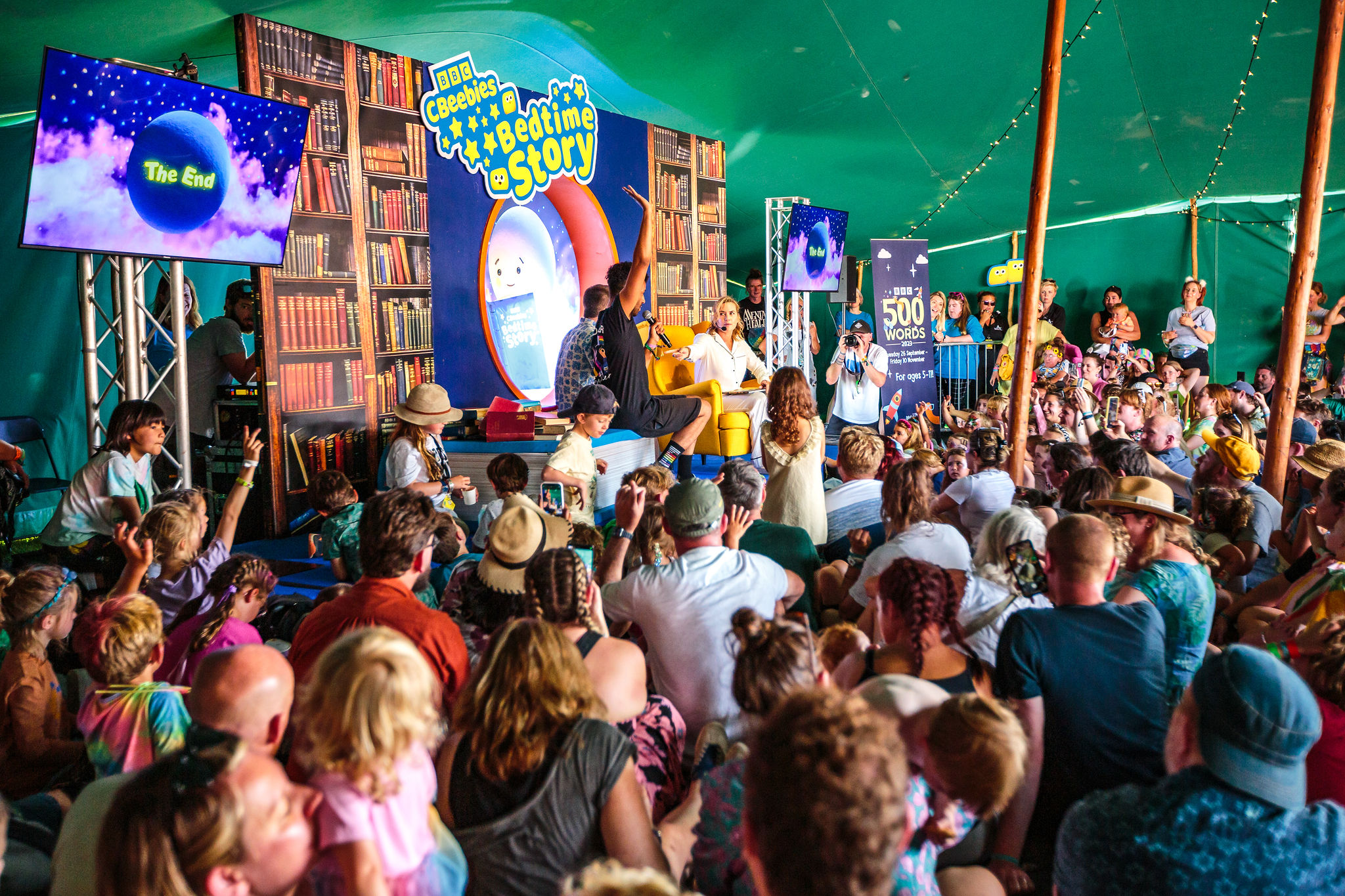 Winslet chose the book because it was one of her favourites during her childhood and has since enjoyed reading to her own children, including her son, whose name is Bear.
The Titanic actress, who had gone to the festival with her family, said in a quote to the PA news agency: "I've been to many countries but my favourite country is England and my favourite festival is Camp Bestival."
Her appearance comes after the Hollywood star kicked off a star-studded CBeebies Bedtime Stories schedule for Christmas last year.
She read Grumpycorn by Sarah McIntyre, which celebrates teamwork and friendship and is about a unicorn who wants to write the most fabulous story in the world, but is stuck for ideas.
Winslet's upcoming projects include a biographical film, in which she stars as Elizabeth "Lee" Miller, a fashion model-turned-war correspondent for Vogue, which will be one of the 37 world premieres at the Toronto International Film Festival (TIFF) this September.
She also recently picked up the leading actress gong at the Bafta TV awards for her role in Channel 4's I Am Ruth, in which she starred opposite her real-life daughter Mia Threapleton.